I want you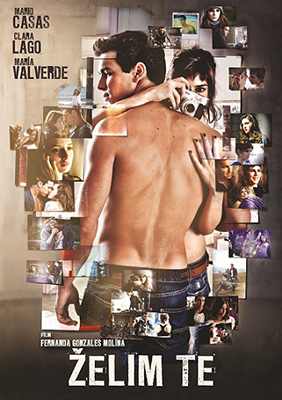 Start: November 30th 2012.
Director and Writer::Fernando Gonsales Molina
Starring: Mario Casas, Maria Valverde, Clara Lago, Marina Salas,Antonio Velazques, Ferran Vilajosana, Diego Martin, Nerea Camacno, Alvaro Cervantes, Carme Elias, Cristina Plazas, Joan Crosas, Luis Fernandes, Carlos Francino
Genre: drama
Running time: 118 min
Web : http://www.imdb.com/title/tt1797504/
Synopsis
After the huge success of the movie "Three meters above the sky" arrives on the big screen movie, "I want you" (Tengo ganas de ti). Based on the novel by Federico Molina, director Fernando Gonzalez in the film "I want you", successfully continues the saga of two young people who come from different worlds and whose love is impossible. After spending two years in London, Hace (Mario Casas) is returned to Spain in order to start from the beginning. But the memory of Babi (Maria Valverde), his first love follows him wherever he is, and fear to deal with it. He wants to go to Madrid to gets a new job, acquire new friends, meet another girl and definitely begins a new phase in his life. But can the sexy Gene (Clara Lago) revive the magic of first love? Will he meets again with the Babi? We will find below the cult movie "Three meters above the ground ...".