Legacy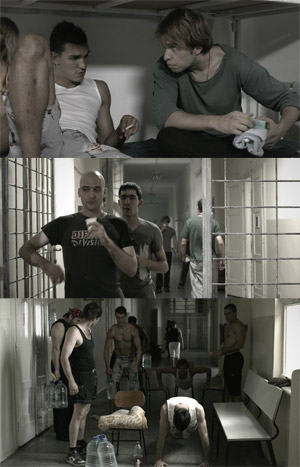 Director : Mirko Abrlić, Jelena Marković
Screenplay:  Mirko Abrlić
Cast: Aleksandar Milisavljević, Đorđe Erčević, Ivan Nikolić, Slobodan Stepić, Lazar Miljković, Nikola Penezić, Miloš Ilić, Milan Jelen Pajić, Jasmina Dimitrijević, Predrag Paunović, Dušan Radojičić, Uroš Milojević, Luka Tabašević
Genre: drama
Start in Serbia: 01.10.2015.
Distribution: Delius film
Synopsis
Jovan, a student from the province was sentenced to one year in prison, begins serving sentence at the department for drug addicts. Although plans to calm the recovery time of a short sentence in the Special Prison Hospital and returned to his student life, Jovan inside intrusion into a spider web convicts relationships and unwritten rules.
A small group of prisoners gathered around the dealers Mare imposed unwritten rules to block. Scheme of drug dealing is revealed. The pressure on John grows, until the truth breaks on his back.