Viking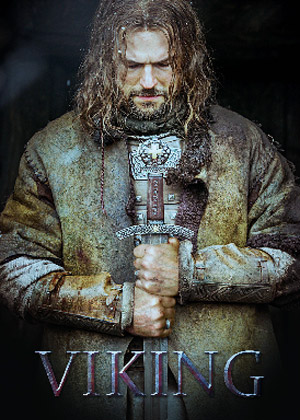 Director : Andrei Kravchuk
Screenplay : Andrei Kravchuk, Andrei Rubanov, Victor Smirnov
Cast: Danila Kozlovskii, Svetlana Khodchenkova, Maksim Sukhanov, Igor Petrenko, Andrei Smoliakov, Vladimir Epifantsev, Aleksandra Bortich, Kirill Pletnyov
Genre: action, drama, historical
In cinemas: March 21st 2017.
Duration: 143 min
Distribution: Delius film
Synopsis
It was a world of wonderful and magnificent nature, where man was weak and worshipped nature to prolong his life. The harsh glory of the fjords and the endless power of the cold ocean developed in the natives a feeling of self-respect, desire to be worthy of this world. It gave them a passion to go to the ends of the Earth. So they became Vikings.
The time of heavy swords and laws of blood revenge. From the Middle Ages comes a story that changed Russia forever ...
Kievan Russia in the late 10th century ... After the death of his father, the ruler of Kievan Rus, the young prince was forced into exile. In exile gathers an army hoping to recapture Novgorod or on the road facing the mighty Byzantine forces.
Director Andrei Kravchuk (born 1962):
"Our film is about the prince who created the state Russia. His ancestors came from Scandinavia. We are talking about our roots, about those who managed to unite the peoples and create a new country. In their veins flowed not only the blood of Slavs, but also of the Vikings. We want to make an entertaining and spectacular film based on a serious human drama. Using the action adventure format, we want to tell the story of the birth of a human soul. And the birth of a state. "
Producer Anatoly Maximov ( born 1961):
"The scope of ideas of our project has no rivals in contemporary Russian cinema. This places a huge responsibility on us, but our experience gained on previous projects allows us to hope that we will once again achieve the task we have set for ourselves. Year after year, our high-budget, complex productions aimed at a very broad audience, have topped the Russian box office and enjoyed significant success on the international market".
Trailer