The Whirl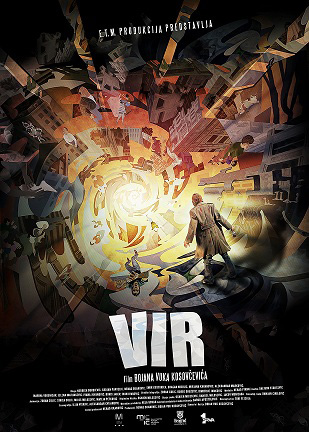 Premiers: November 11th 2012. Sava center
Start: Novembar 12th 2012.
Directed and Written by: Bojan Vuk Kosovcevic
Cast: Nebojsa Djordjevic, Srdjan Pantelic, Nenad Okanovic. Pored njih igraju: Marina Vodenicar, Ivana Jovanovic, Aleksandar Markovic, Milan Kovacevic, Jelena Matijasevic, Jelica Kovacevic, Dijana Savanovic, Radomir Nikolic, Miljan Prljeta, Boris Jager, Ivan Krajisnik, Nenad Milenkovic, Slobodan Pavelkic, Aleksandar Kanjevac, Aleksandar Todorovic- Todor
Produced: Е.Т.М
Genre: drama
Running time: 99 min
Web: http://www.imdb.com/title/tt1576483/
Synopsis
The debut film of this young writer and director offers refreshment Serbian film audience. The Whirl talks about Belgrade as viewed from the three young men in three separate stories that intertwine and complement each other in 48 hours. It is inspired by true story. The witnesses to the events of false ideals of young and fragile roots, while searching for their place in society, love, answers and a way out of the living vortex.
In the film, playing the giants actors of our theater Mirjana Karanovic, Dragan Nikolic and famous film director Emir Kusturica. Their experience and professionalism have left an indelible mark on the young crew.