Unit 7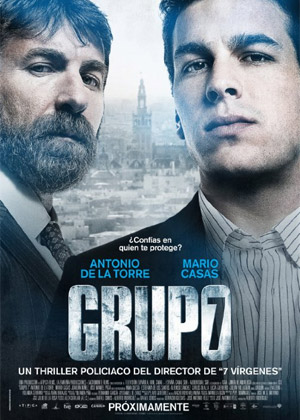 Director: Alberto Rodriques
Screenplay: Rafael Cobos
Cast: Mario Casas, Antonio de la Torre, Andres Blanco, Lucia Guerrero, Inma Cuesta
Genre: action, thriller, drama
Start: 30. 01. 2014.
Distribution: Dexin film and Delius film
Synopsis
UNIT 7 has a tough assignment: to clean the most dangerous drug trafficking networks out of the city and bring an end to the corrosive power that has taken hold of the streets. A detail of four, the unit is led by Ángel (Mario Casas), a young officer aspiring to detective, and Rafael (Antonio de la Torre), a violent, arrogant yet efficient cop.
But UNIT 7s modus operandi is slipping outside the bounds of the law through their use of violence, coercion, lies and half-truths. For them, anything goes.
As they gain ground in their mission, the two officers head in opposite directions. Angel takes de path of ambition and police excesses while Rafael will begin to change as a result of his feelings for beautiful, enigmatic Lucia.
imdb.com