Virgin boys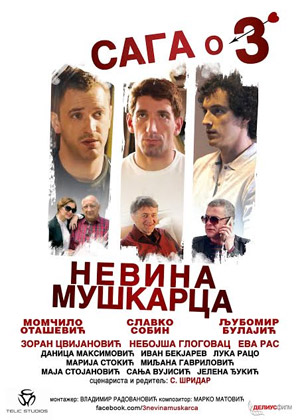 Director : S Shirdhar
Screenplay : S Shirdhar
Cast: Nebojša Glogovac, Momčilo Otašević, Ljubomir Bulajić, Slavko Sobin, Zoran Cvijanović, Eva Ras, Nebojša Glogovac, Danica Maksimović, Ivan Bekjarev, Luka Raco, Frano Lasić, Marija Stokić, Miljana Gavrilović, Maja Stojanović, Sanja Vujisić, Jelena Djukić.
Genre: comedy
In cinemas: 2017.
Production: Telic studios
Duration: 91 min
Distribution: Delius film
Synopsis
Telic Studios is the Decade of its existence had crowned the latest achievement "Virgin boys".
Some say that the youth are more than intrigued by this movie and I can't wait to bring in cinemas.
This is the saga of three unusual friends who are head over heels in love. Zoran, Alexander and Damian are ... still virgins. They are dating girls, but they are not ready for sex. The challenge: to get a girl in bed by Friday.
Three boys will try all possible and impossible. This has been a taboo subject, but from now on, parents, uncles, narrower and wider family will solve problems. The tears will laugh their adventures and situations through which pass to encourage their girls for sex.
The premiere of ''Virgin boys'' is expected on January 11th 2017.
IMDB
Facebook page