Spring breakers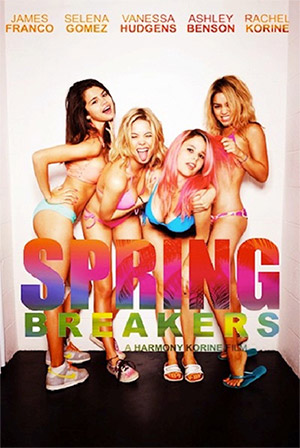 Premiers: Fest 2013.
Written and directed by : Harmony Korine
Cast: Selena Gomez, James Franco, Vanesa Hudgens, Ashley Benson, Rachel Korine
Genre: comedy, crime drama
Running time: 92 min
USA premiere: March 22nd 2013.
Starts in Serbia: March 21st 2013.
Distribution: Art Vista, Delius film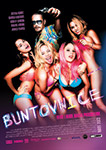 Web: http://www.imdb.com/title/tt2101441/
http://springbreakersthemovie.com/
http://www.youtube.com/springbreakers
https://www.facebook.com/SpringBreakers
https://twitter.com/springbreakers
http://museproductions.tumblr.com/
Download official poster
Synopsis
Spring Breakers is a story about four sexy college girls that have decided that money to go on vacation to ensure restaurant. But, robbery was just the beginning of their problems ....
A good time in Florida instead of fun turns into hell and they end up in jail. Hungover and wearing only bikini girls running out of the courtroom notorious local criminal, who puts them under their "protection" and begins to break what they did not know. Rough exterior, but "gentle soul", their "savior" getting girls affection, and forever change their lives.